Island Guard Tactics
Island Guard tactics is a solo micro-wargame that takes only a couple of minutes to play.
This document is made so you can try out the base system, and possibly in the future create something based on it.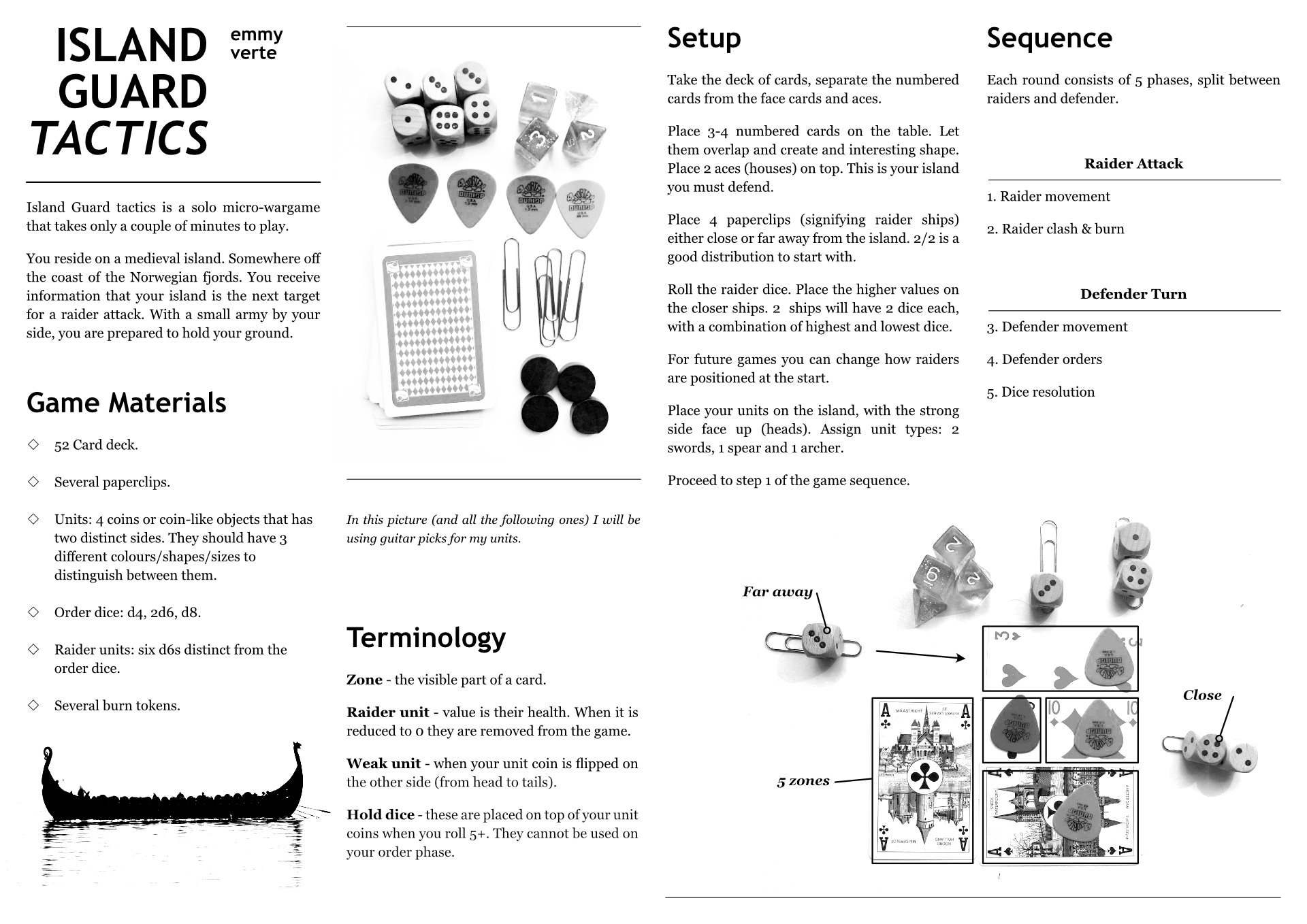 Game Materials:
• 52 Card deck
• Several paperclips
• 4 coins or coin-like objects that has two distinct sides. They should have 3 different colours/shapes/sizes to distinguish between them.
• Order dice: d4, 2d6, d8
• Enemy units: 6d6 distinct from the order dice
• Several tokens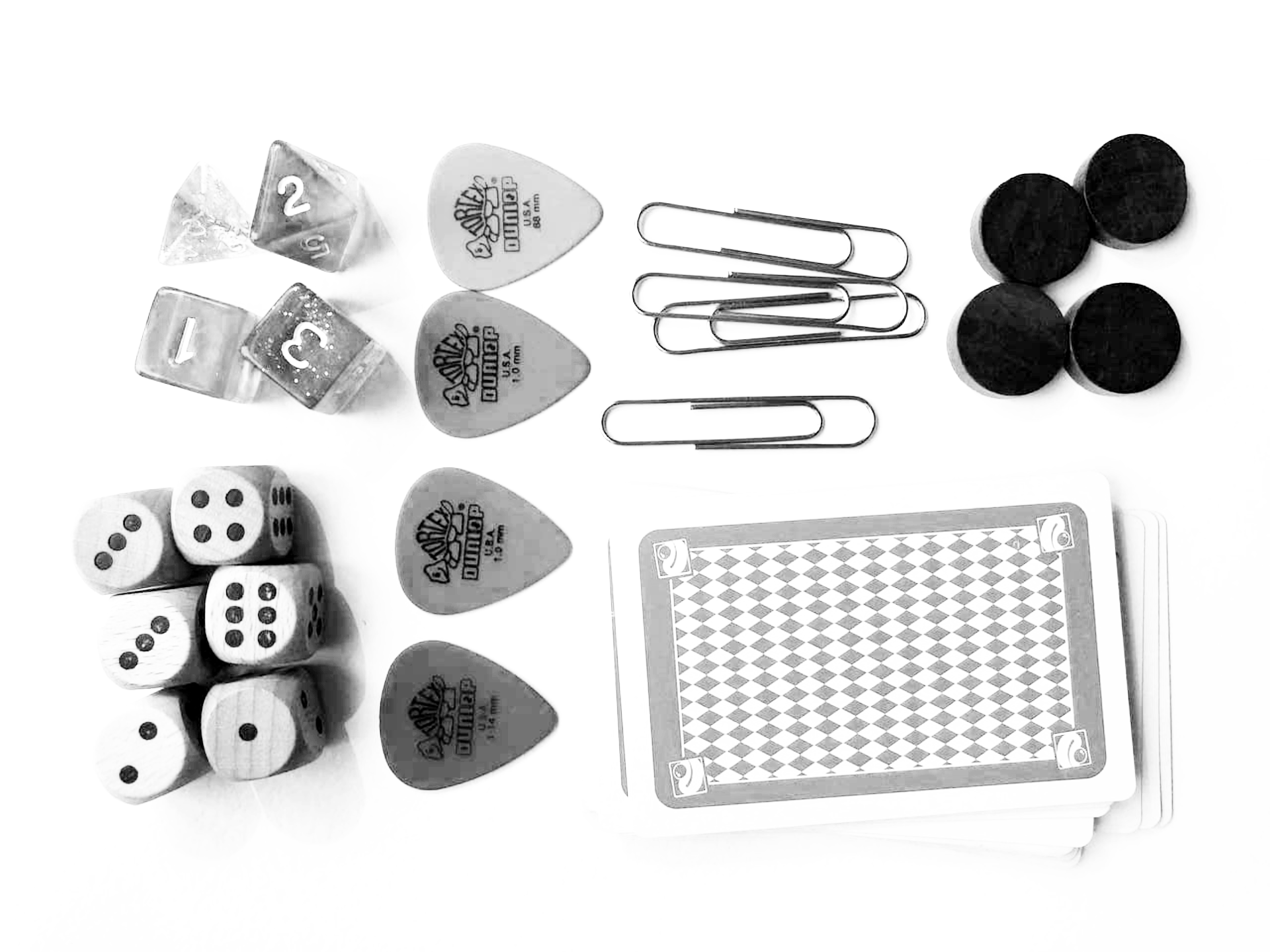 Also this game is really easy (and cheap) to set up, since for the terrain you need a couple of playing cards, and for miniatures some coins and dice.
This also allows the game to be quick on retries. Allowing the player to iterate on their plans or to tinker with the game and see the results right away.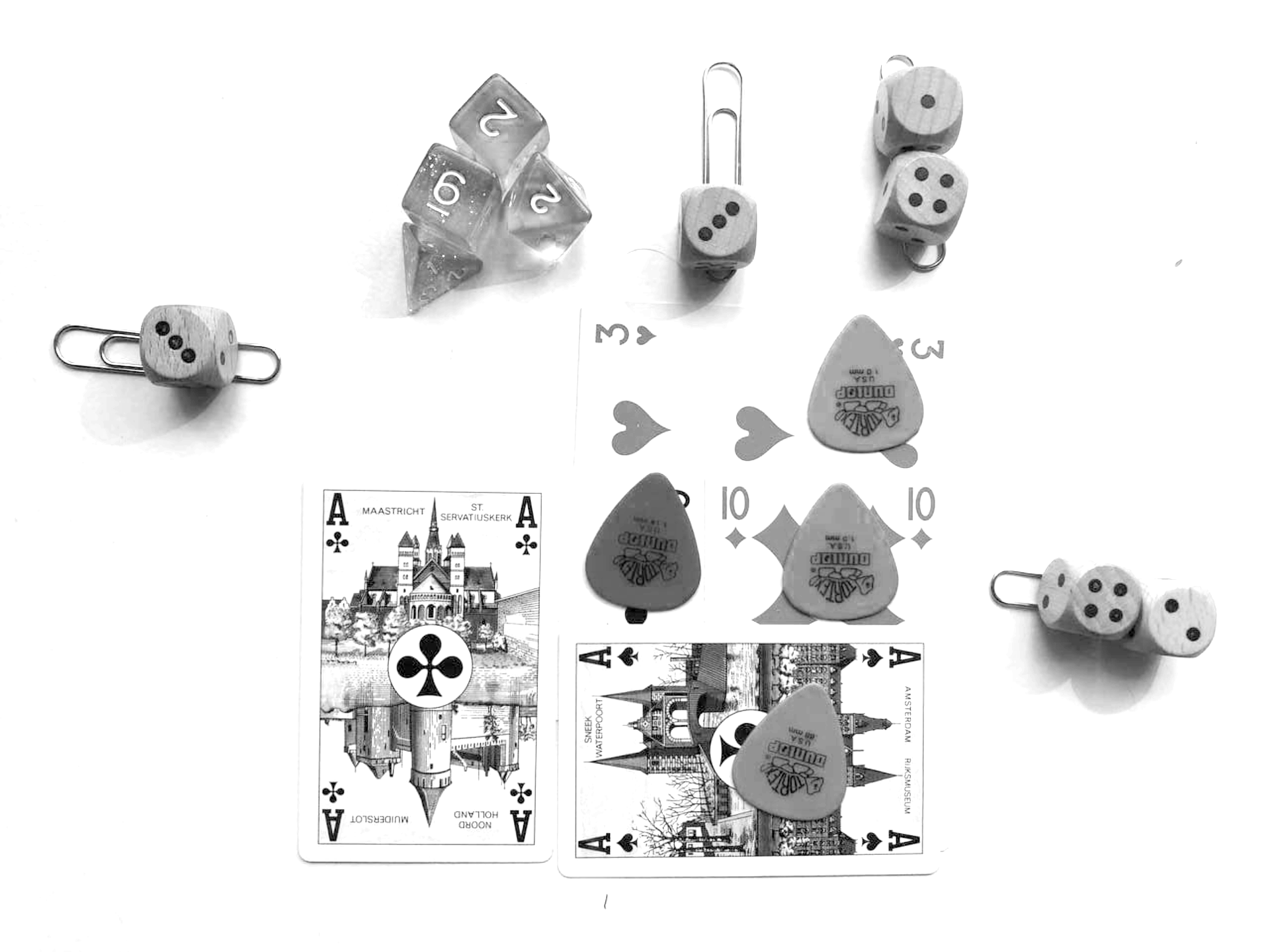 Download
Click download now to get access to the following files: